LISTEN NOW!
Profitable Speech On The Go!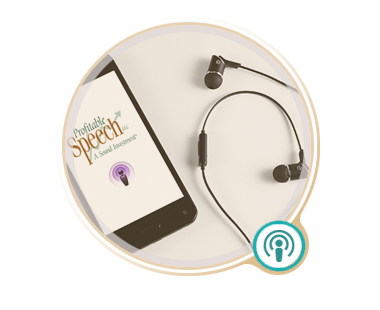 April 2018
DO YOU WANT TO BECOME A BETTER COMMUNICATOR?
Here's a great place to start. Every month on this page, Dale Klein posts a high-energy podcast on an essential aspect of communication—from voice mail to vocal hygiene, effective networking to productive interviewing.
Click below to hear your April 2018 podcast
Click here to download Communicating Your Brand
Did you know that you have a personal brand? Each of us has a personal brand drawn from what we think of ourselves as well as what others think of us. This podcast will show you what personal brand is, common mistakes regarding personal brand, and specific ways to communicate your personal brand. Whether you need this skill now or in the future, it's an invaluable tool no matter what your role is. Listen in now so you can take action!
---