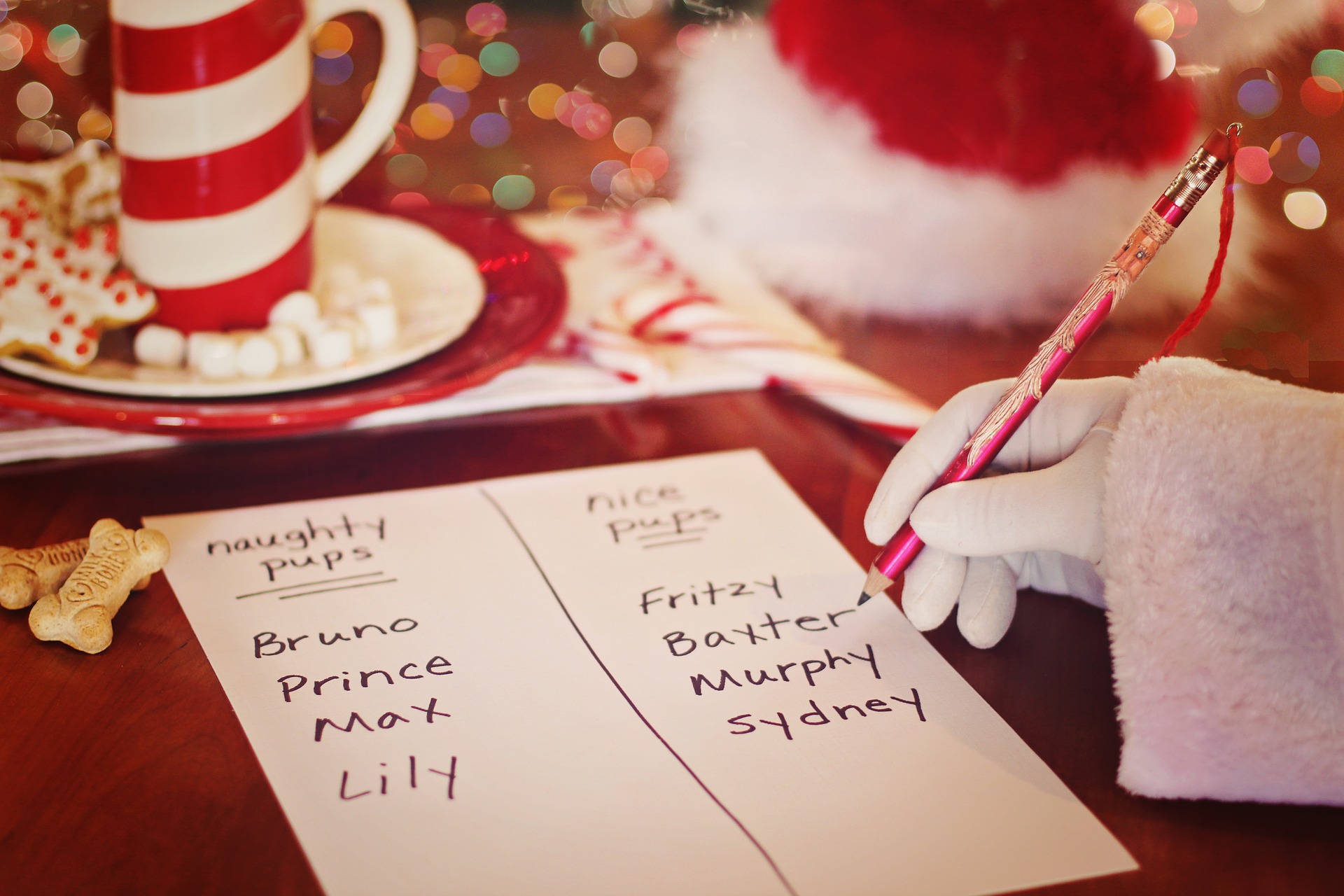 Believe it or not, even networking has its naughty vs. nice behaviors.  In the spirit of the holiday season, this seems like an apropos topic to explore. We've all experienced a variety of ways to network and clearly prefer some over others.  In the month of December it seems there are a proliferation of events to celebrate the festivities and that's where one is expected to network.  The question is how do you shift from "naughty" to "nice"?
Here are my top 5 recommendations:
1. Boy am I hungry!  At many of these gatherings you'll find an assortment of refreshments to tempt the palate.  While it's fine to sample what's being served, it's best to not make eating your priority.  You'll find it works well to avoid being starved when you arrive so that you can focus on greeting people first and eventually enjoying the cuisine.
2. I'll really stand out with my holiday attire. Some of us feel this is the ideal time to don those Christmas socks, ties, caps and even suits.  Be sure to check your appearance twice before setting out.  Is this the image you want to convey when networking?  In a business setting we want to be taken seriously and it becomes challenging to do that when interacting with someone whose tie speaks louder than he does.  Appropriate business dress is always your best choice; save the other attire for family or friends.
3. Can't wait to show you my adorable holiday photos.  Most of us have pictures we enjoy sharing with others (e.g. holiday decor, family vacations, pets).  The point is that we often do so at inopportune moments.  If while networking the conversation moves in this direction and you're asked to see photos, then feel free to do so as long as you don't go overboard.  Many times people lead with personal stories followed by photos and end up monopolizing the conversation.  Networking is generally short and sweet and the goal is always to express interest in others first.
4. It's so much fun talking about me, isn't it? As a general rule, we tend to find it much easier to discuss our own story vs. asking about someone else.  If another person asks you questions it's best to answer them and share information about you and your business.  However, networking is a two-way street.  Therefore, it's wise to give the other person a chance to tell his or her story. What works well is to stay away from questions like: So what about you? Any holiday plans? Have you finished your shopping yet? In contrast, since this is a networking opportunity, try this: What trends does your industry tend to notice this time of year? How does your business plan to position itself for the New Year? What have you learned about your customers this year?
5. Can't wait to get going to my next event.  Some of us may attend more than one holiday party in a day and feel pressured to leave one event in order to get to the next. Review your calendar and avoid over-booking.  Also, be sure to arrive early enough so you don't feel pressured to leave early. Whatever networking event you've chosen to attend should be important enough that you'll give it proper energy and attention without feeling distracted by the clock.  It's also helpful to ask others for their business card if you genuinely plan to follow-up.  If you're asked for your business card, be sure you have an ample supply.