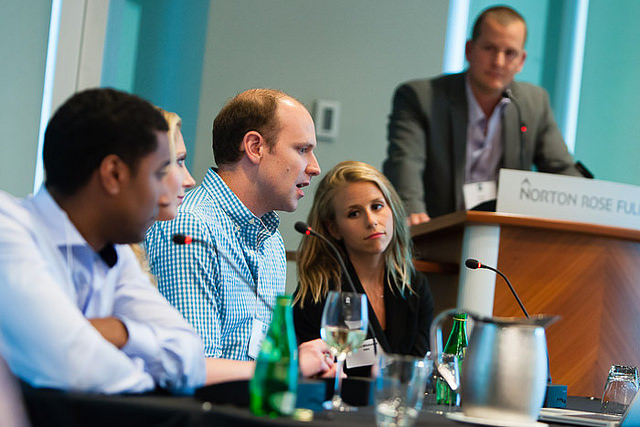 At some point in time, you may have the honor of being asked to participate in a panel discussion. Maybe you already know what it feels like to be a panelist or perhaps you'd like to improve your performance the next time it occurs. If so, read on.
Let's be clear that being a panelist is quite similar to giving a presentation. Make no mistake–it's absolutely a form of public speaking. With that in mind here are 10 vital points for you to consider:
1. What is the goal of this particular panel?
2. How much time is allotted for this panel discussion?
3. Who is the moderator of the panel?
4. Has the moderator scheduled a phone call to familiarize the panelists with their respective roles and the desired outcome?
5. Why were you specifically asked to participate in this event?
6. How much do you know about your target audience and their needs?
7. What research have you conducted about your co-panelists and their perspective on this topic?
8. What is the seating arrangement for the panelists?
9. What amplification will be provided?
10. What attire is preferred?
**Bonus: Who will introduce the panelists or are you expected to introduce yourself?
These 10 questions are a starting point. More information on this topic will be included in my next newsletter so if you're not currently a subscriber and wish to be included, please send me your email address. You'll be glad you did.
Remember that being a panelist is excellent for both your career and for your credibility. It also comes with specific responsibilities, which is why taking the time to adequately prepare is vital to your continued success. Please let me know if you'd like my assistance whether you're scheduled to be a panelist or would like to be asked to be a panelist. Getting the extra professional help will be an immense asset.