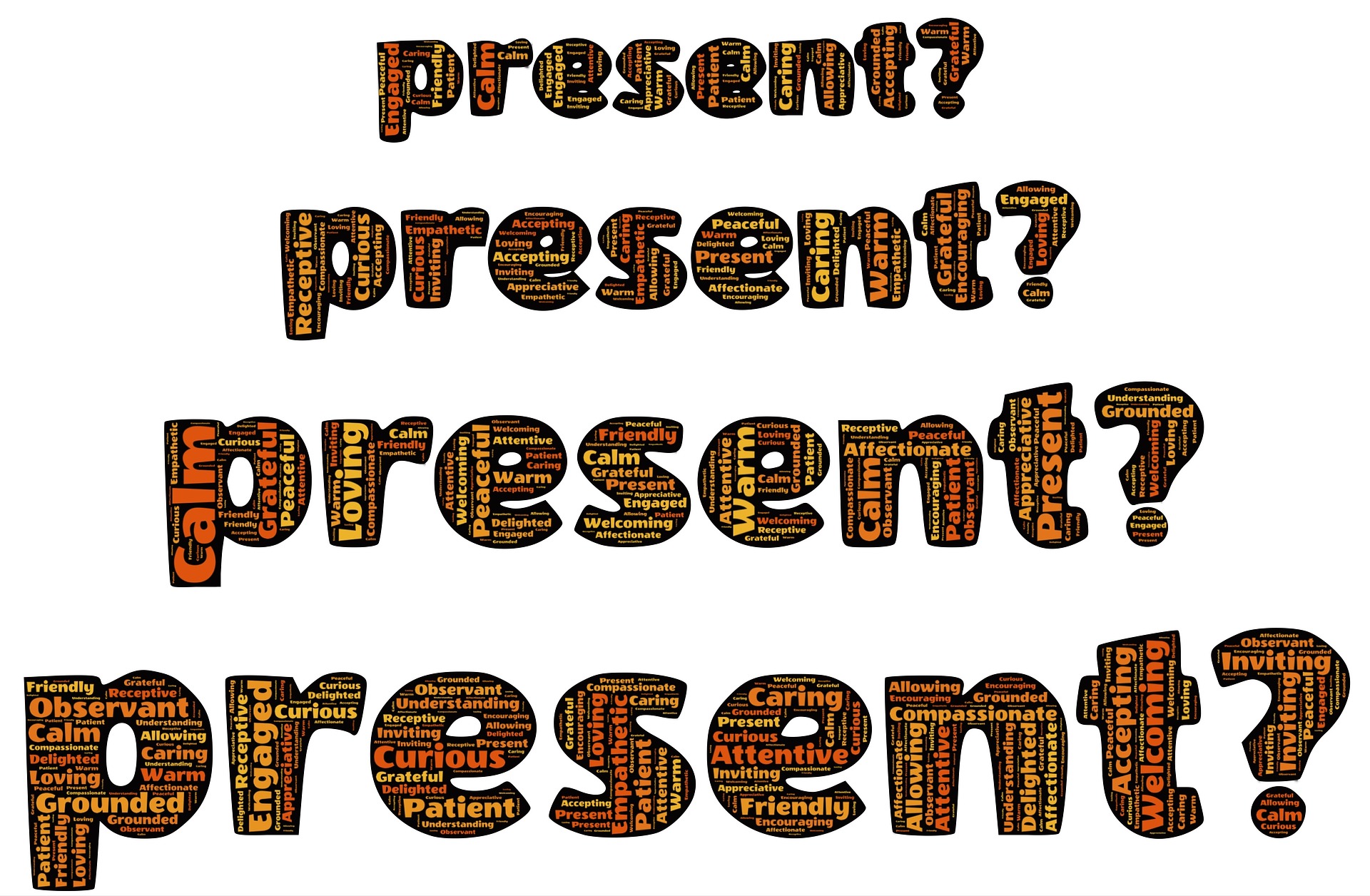 What do you think of when you hear  the word "present"?  Most of us think of something we give to another person with possible wrapping paper and maybe even a colorful ribbon or bow attached.  Sound about right?  What if I told you that giving yourself is a present that is typically well-received by others.
Too often we're physically present but our thoughts or our mind may drift in another direction due to:
stress
preoccupation
pain
anxiety
boredom
confusion
Your list may be extensive and even go beyond these examples, but the result is largely the same.  We're really not fully present and therefore we're not giving our full or complete attention to one or more people.  Sound familiar?  We've all been there at one time or another, especially when we're giving a presentation.  Funny how it manifests itself at the worst time!  Actually, when I coach my clients this topic of being present or having presence, needs to be addressed.  If you look closely at the picture in this post you'll see words that may trigger ideas for you (e.g. attentive, curious, inviting, grounded, receptive, observant).  They're each helpful ways to connect with your audience.
This is such an important topic that I've chosen my podcast to focus on the value of showing up.  If you're interested in tuning in you may do so starting June 1, 2019.  For now, start by realizing that being present is indeed a meaningful gift and one that benefits your listener(s) immensely.  You'll also find it offers value to you.
Want more ideas?  Let's talk about how to present the gift of you.