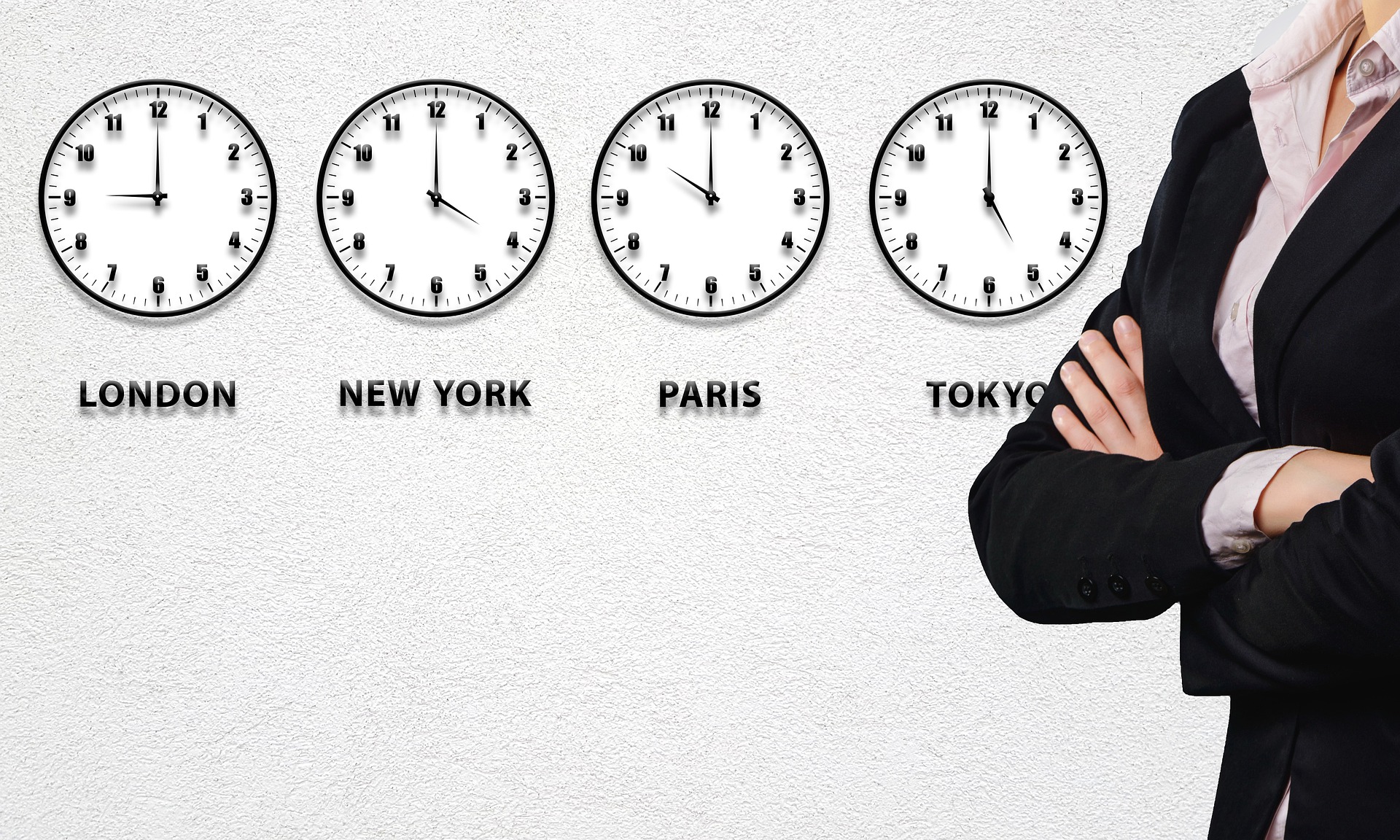 No matter what time zone we're in…it's always follow-up time.  Unfortunately, most business people neglect to follow-up and then act baffled when business fizzles out.  If they do follow-up, it's often not in a timely manner and the subsequent results are poor at best.
Now you may be wondering when follow-up time is warranted.  Good question.
Examples  are when you:
Need to return a phone call in response to a voicemail you received.
Have a meeting by phone and want to pursue next steps.
Meet a professional at a networking event and want to keep the conversation going.
Conduct a workshop and want to stay in contact with the attendees who are interested in your topic.
Want to respond to an email you receive.
Connect with a prospect via social media.
Meet with a client and want to show ongoing interest in their progress.
Receive a warm lead from someone who has recommended you.
Want to express appreciation to someone who has offered you helpful information.
Need to move a decision along that has not yet been resolved.
This is a partial list however I imagine you can extend it based on your day-to-day interactions.  However you opt to modify your list for follow-up time, I strongly recommend that you make it a top priority to follow-up.  As you can imagine, there are multiple reasons for following up so I'll offer my favorites which include:
It's the best way to form relationships.
It shows others you truly care.
It builds continuity.
It opens up immense potential and further information.
It's a precursor to developing business.
We'd all agree we only have one reputation which we need to preserve.  In so doing, follow-up time is vitally important and says so much about who you are.
Please feel free to call me at 518-664-6004 if I may offer you assistance with your follow-up time.