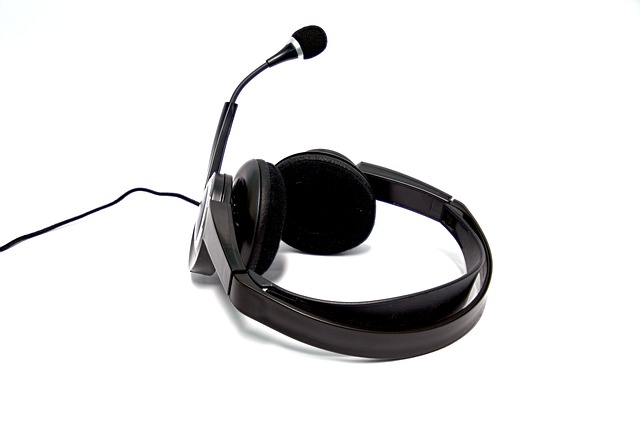 [Image: Lutz Peter from Pixabay]
Did you know there are several benefits to using headphones when you're a speaker?  We've all seen speakers who use them but we may be unaware of the benefits provided by headphones.
Here is a list of gains from using headphones or a headset:
Ergonomic:  This is probably my favorite because using a headset reduces the nagging pain you may experience in your neck and shoulder.  Additionally, your posture is improved and that would apply to seated as well as standing posture.  Using a headset is a healthy choice.
Productivity: When you choose to use a headset, your hands are free.  This is invaluable in terms of accessing papers, pens, pencils or anything else you may need.  Additionally, since blood flow increases to your body (particularly to your neck and shoulders), you will feel less fatigue and can accomplish more.  Generally you'll see an improvement in what you're able to accomplish.
Sound Quality:  By selecting use of a headset, your microphone placement is consistent and can be adjusted as necessary.  This is a tremendous benefit as it helps your listeners hear your message easily.  Also, if your headset has noise canceling technology, you can eliminate background sounds or any noise that creates an interference.
What other gains have you experienced by selecting to use headphones or a headset?  Please feel free to comment or contact me with your questions.  Can't wait to hear from you.
dale@profitablespeech.com or 518-664-6004