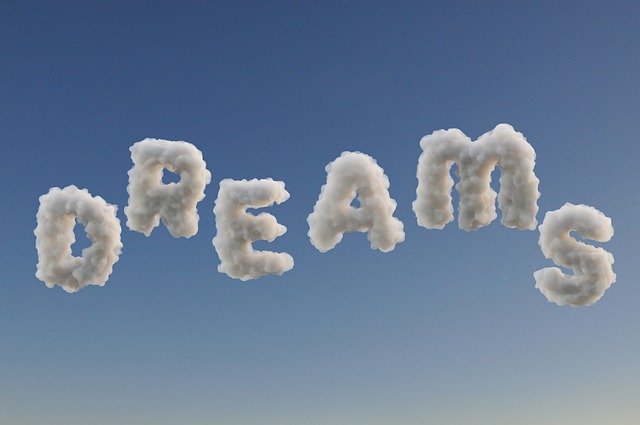 [Image by Biljana Jovanovic from Pixabay]
American civil rights activist, Martin Luther King Jr. is well-known for saying "I have a dream."  
But today I ask what do you dream about?  Do you dream of…
Having the ideal job
Being a certain weight
Exercising more
Eating well
Marrying your version of a perfect partner
Speaking in public
According to a Healthline article written by James Roland, our dreams serve several different purposes.  Each of these purposes has become quite popular.  One purpose that caught my eye was dreams as fight or flight training.  If you're a current or previous client, you'll recall that we've visited the topic of fight or flight in reference to nerves associated with speaking in public.
One of the areas of the brain that is known to be quite active while dreaming is the amygdala. The amygdala is often associated with our survival instinct and therefore fight or flight.  Mr.  Roland goes on to explain that the amygdala is more active during our sleep than in our waking hours because it helps in getting us ready to handle a perceived threat.
Some of you as well as some of my clients may view public speaking as a threat and have come to fear it.  This fear may exist in your waking or sleeping hours.  The good news is that you can exert control over this perceived threat by working with an experienced public speaking coach.  When I assist my clients, I do so in a safe environment and personalize my approach to their needs.  Once they understand the fight or flight response, they implement the proven techniques so they can make a difference.
You're welcome to contact me at 518-664-6004 or dale@profitablespeech.com so we can get results for you right away.  Why simply dream about your priority vs. making it a reality?