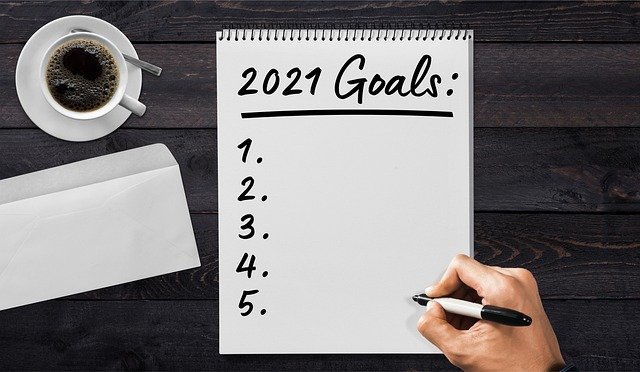 [Image by USA-Reiseblogger from Pixabay]
Notice I didn't use the word resolution because traditionally many people don't follow through on a resolution.  But a goal is somehow different and it feels so good to attain our goal.
With that in mind, this is an ideal time to decide you want to speak more in public. You may have set out to do this in prior years, however making this your top priority right now will serve you quite well. Understand that all speaking is a form of public speaking.
Break it down in doable pieces:
Proofread your outgoing email out loud before sending it.
Read a paragraph or a portion of a newspaper article out loud.
Practice recording yourself on your phone, tablet or computer.
Listen to the playback of the recording you made.
Leave a brief voicemail message.
Initiate a short phone call.
Prepare to ask a question at a meeting.
Voice your opinion of a specific topic raised at a team meeting.
Have a conversation with a colleague.
Meet with a couple of your staff to review their professional objectives.
Check in either remotely or virtually with an existing client.
Select an individual or company representative with whom you'll network.
Introduce a speaker at an upcoming work event.
Accept an award for your organization or association.
Prepare and deliver a 15-minute presentation.
Prepare and deliver a 30-minute presentation.
Volunteer to be a panelist for your employer.
Volunteer to moderate a panel discussion.
Interview for an internal promotion.
Interview for an external position.
Feel free to either add to this list of public speaking opportunities or change the sequence, if you wish.  Each of these twenty items represents a piece of your goal and you may start wherever you choose. The point is that once you make speaking in public your top priority, you'll come to realize that speaking in public is something we all do daily in one form or another.  Having coached my clients in all of these communication tasks, I know it's feasible.
Start today with whatever is right for you and please contact me if you'd like additional support and guidance.  Looking forward to hearing from you 518-664-6004 or dale@profitablespeech.com