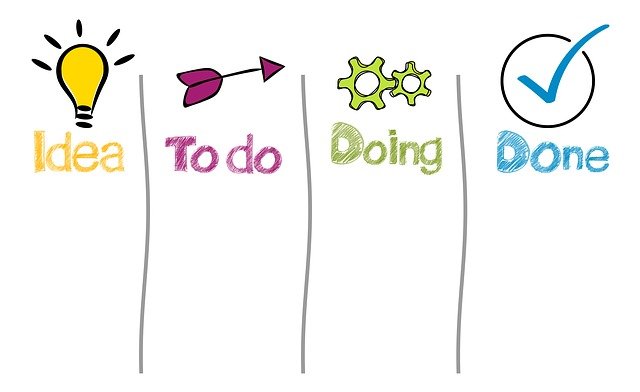 [Image by Gerd Altmann of Pixabay]
Most of our thoughts are usually healthy unless…they're disorganized and taking up significant headspace for us.  We all have random ideas from time-to-time, but what we do with them may be the true sign of success, especially when speaking. When we feel our world is disorganized it can be a source of stress, frustration, or anxiety so it's best to reduce or eliminate these emotions.  But how?
Some steps for you to consider:
Keep a pen/pencil and pad or a voice recorder, handy at all times for those occasions when an idea comes your way.
Write down any idea that pops into your head, regardless of the time of day. You may document or record these ideas in a technologically savvy or manual style, as long as it works for you.
Do not evaluate or judge any idea when it initially arises.
 When possible, move some of your ideas into a specific location that makes sense (e.g. electronic file, your computer desktop, etc.). This will help you more easily locate it in the future. If you wish to relocate it to another location that makes more sense, you can do so at any time.
Set up a consistent schedule (e.g. daily, weekly, or monthly) to review your list of ideas.
Determine if you need additional resources for your idea to further develop it (e.g. research, book, mentor, coach, coursework).
After you establish  your priorities, set up an action plan based on the thought and resources you developed. This may be your to-do list.
With any action plan you'll want to create a target goal and date (which may shift depending on your focus).
Taking small steps initially, follow-through on your to-do list.
When you've completed any of your ideas and seen them through to completion, be sure to celebrate or acknowledge that it's done.  Now you may either remove it from your list or replace it with a new idea.
Organizing your thoughts is a way to ensure your success as a speaker so I encourage you to start immediately.  Want to discuss this further?  I'm more than happy to assist!  You may contact me at 518-664-6004 or dale@profitablespeech.com
Can't wait to hear from you.