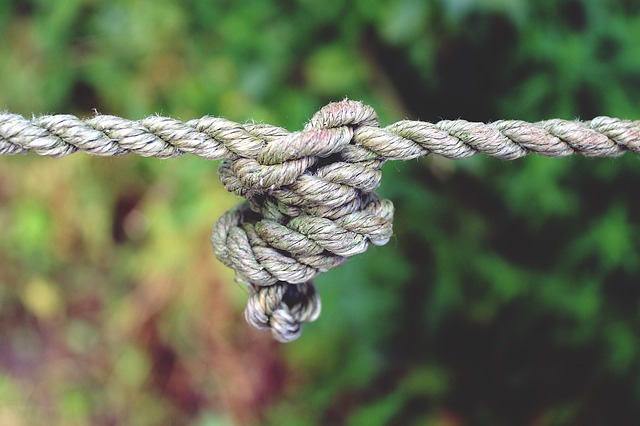 [Image by TanteTati of Pixabay]
Most of us are cognizant of the importance of connections…but do you know how to connect? That's the real question and the reason we need to ask ourselves this question is that when we have this ability, we stand a far better chance of developing business with the person with whom we're connecting.
Part of my reading list is based on the magazine Entrepreneur. A few years ago, I read an Entrepreneur article by Jimmy Burgess and since I'm among those of us who are entrepreneurs, I want to share some meaningful information that the author mentioned. To begin with, Mr. Burgess points out that some entrepreneurs struggle with finding clients and the reason for that has to do with not forming a strong connection. Mr. Burgess breaks down the art of connecting with anyone into the following six steps.
1. Smiling
2. Making eye contact
3. Asking a question
4. Synchronizing to build rapport
5. Complimenting
6. Following Up
As you read over this list you may feel you're already connecting but I would encourage you to revisit these six steps and see if you can strengthen them in order to build upon them.
–Starting with smiling, Mr. Burgess reminds us that we're releasing feel-good neurotransmitters (i.e. dopamine, endorphins, and serotonin). When we smile, it makes others want to reciprocate and smile back.
–Moving on to eye contact, when we look into another person's eyes, Mr. Burgess states we're demonstrating interest in that person.
–When it comes to asking a question, I felt it was helpful to read that this is an effective way of establishing common ground. One question may lead to another and that's real connection.
–By synchronizing to build rapport, Mr. Burgess discusses the value of mirroring another person's behavior. This is not a behavior I currently have so I plan to learn more about this.
–We all know that complimenting another person isn't always easy to do. So think about their work, their company, or an answer they provide. When we offer a compliment, it should be sincere if we're trying to establish a connection.
–Following up is a behavior I have previously posted about and one I completely recommend. It not only makes a positive statement about you but it also helps create next steps you may want to cultivate.
By building connections we're inclined to do more business because we're taking the time for relationships.  That's an important first step for any professional.
If you want some fresh ideas about connecting, you're welcome to either call 518-664-6004 or email me dale@profitablespeech.com
Can't wait to hear from you.