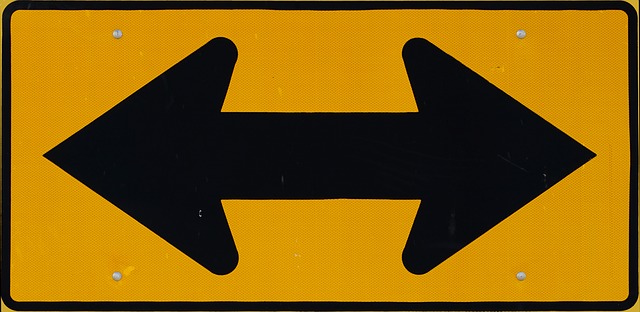 [Image by Gabe Raggio from Pixabay]
When you're the one being interviewed for a new position or a promotion, did you know it's a 2-way street?  That means that yes, you're the candidate who will have questions posed that need answers, however, it's also your opportunity to interview the prospective employer.  That may be a new perspective for some of you to consider.
When you approach your interview realizing that you're not only being interviewed but also have the chance to interview the employer, it's a total mindset shift.  It gives you a renewed sense of confidence, which is beneficial.  In some ways you may feel more in control and that's extremely positive.  Of course this perspective involves more effort on your part.  Here's what I mean.
Think about:
Three to five questions you'll ask the interviewer.
Write these questions down so they're more prominent for you.
Ask open-ended questions that are meaningful to you.
Do not ask questions that can be easily gleaned from the employer's or company's  website.
Do not ask questions about ways to get promoted or what your salary and benefits will be. (Presumably this will be covered by the Human Resources department as you move through the interview process.)
Learn about items such as: What is your supervisor's management style?, What is a typical day like for you?, What is the company anticipating for continued growth?, How will your progress be evaluated?, What does the company culture feel like?, In what ways does the company communicate its priorities?, How you will be oriented and trained?
When the interview concludes, review the answers you received to the questions you posed and evaluate them relative to how much of a fit you believe this employer is for your work needs.
Too often my clients view their interviews as a 1-way street.  They erroneously believe they're in the "hot seat" and must have all the right answers.  This is a tough position to be in and doesn't factor in the aspect of choice.  You always have a choice so be sure to formulate your questions and assess if this is the best employer for you.  These guidelines offer you an excellent place to start.
Want to discuss this further?  I'm interested and willing to listen so please contact me at 518-664-6004 or dale@profitablespeech.com 
Can't wait to hear from you.