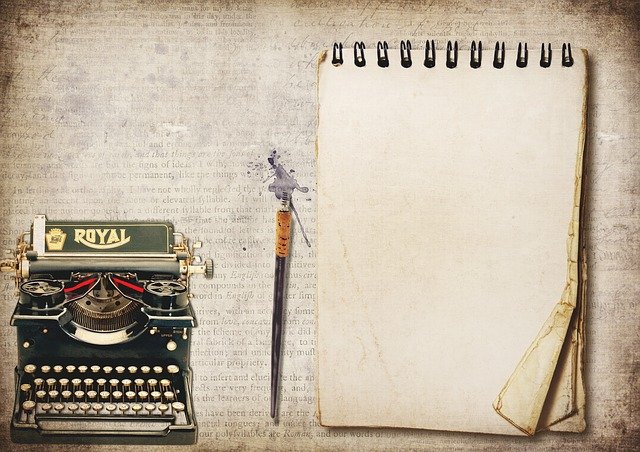 [Image by Dark Moon of Pixabay]
Who doesn't have a story?  That's easy because we all have a story.  Often, as speakers we're asked to submit our bio…or was that an intro?  And yes, there is a difference, so I'll explain.
When you submit your bio:
Ideally, it is going to be read by an audience.  That means it's meant for their eyeballs.
It is generally about 100 words in length and is written in a straightforward manner.
It illustrates your work history, responsibilities, and credentials.
Your bio may be printed as a hard copy, placed on a revolving slide, uploaded to the cloud, or emailed to your readers in advance.
When you submit your intro:
Ideally, it is going to be heard by your audience or listeners.  That means it's meant for their ears.
Usually it's on the shorter side so think about 45-60 seconds in length.  Remember, people tend to have a very limited attention span. If it's too long, your audience will be bored to tears.
Your intro should vary depending on who will be hearing it.  That means you may highlight a particular aspect of your experience, based on the group.  You'll want to save various iterations of your intro.
An intro has some "punch" to it and sparks immediate interest in your audience or listeners.
Whether you're submitting a bio or intro, it's best to:
Write it yourself or have a trusted source write it on your behalf.
Use adequate spacing in your copy and ensure you have sufficient white space in the margins.
Print an extra copy and take it with you in the event that the original was never received or maybe gets left behind.
Ensure that your readers or listeners know exactly why you're qualified to address them.
Know who will introduce you and that he or she can correctly state your name.
If you're someone who thought the terms bio and intro were interchangeable, now you know differently.
You're welcome to call me at 518-664-6004 or email me at dale@profitablespeech.com to ask any questions or to write your bio or intro for you.  Can't wait to hear from you.