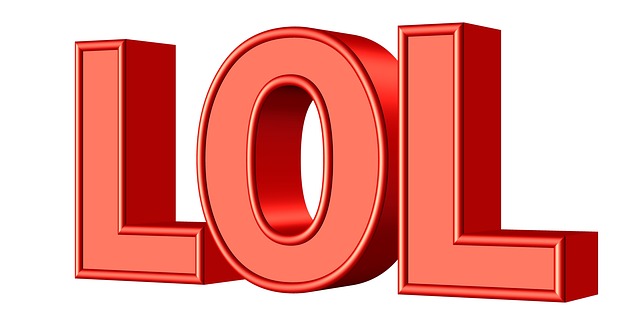 [Image by Pete Linforth of Pixabay]
It's true…laughter is indeed the best medicine. 
Did you know that comedian Jerry Seinfeld was born April 29th? In addition to being featured in my blog during the month of April (due to his date of birth), Seinfeld is known for saying "According to most studies, people's number one fear is public speaking.  Number two is death. Death is number two. Does that sound right? This means to the average person, if you go to a funeral, you're better off in the casket than doing the eulogy."
In case you didn't know it, I'm an ardent Seinfeld fan and have been for years.  Additionally, since I have the privilege of helping business professionals to sound their best, I often hear "Dale, I get so nervous when I speak in public."  Any of my clients can learn how to manage their fear of public speaking, however I highly recommend laughter as part of their solution.  As you may know, laughing has multiple benefits.  Among them is that it is considered to be a stress reducer so why not try it? It's no surprise that Jerry Seinfeld got to where he is today by regularly working on his passion and constantly practicing. The very same applies to public speaking.
You can certainly call me or schedule time to meet with me to address your public speaking concerns, as I'm always interested (518-664-6004 or dale@profitablespeech.com).  In the meantime, you may want to watch Jerry Seinfeld's past episodes or treat yourself and see him perform live.  You'll have the benefits of a really good laugh, which I highly recommend since laughter is the best medicine.