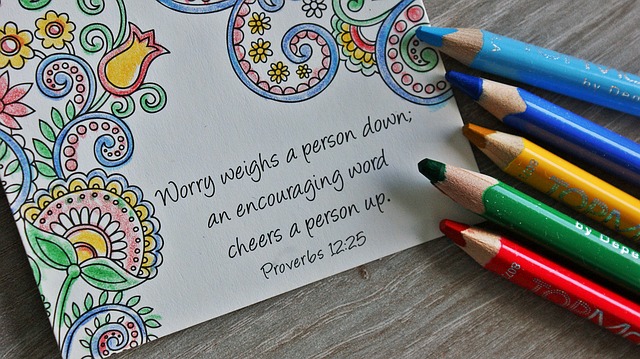 [Image by FotoRieth of Pixabay]
In case you can't think of how to start or end your presentation, here are some of my favorite quotes.  See if they resonate with you.
"Be sincere; be brief; be seated."  -Franklin D. Roosevelt
"I've learned that people will forget what you said, will forget what you did, but people will never forget how you made them feel." -Maya Angelou
"It usually takes me more than three weeks to prepare a good impromptu speech." -Mark Twain
"Speech is power: speech is to persuade, to convert, to compel." -Ralph Waldo Emerson
"You can speak well if your tongue can deliver the message of your heart." -John Ford
"According to most studies, people's number one fear is public speaking. Number two is death. Death is number two. Does that sound right?  This means to the average person, if you go to a funeral, you're better off in the casket than delivering the eulogy." -Jerry Seinfeld
"Knowledge speaks but wisdom listens." -Jimi Hendrix
"If your actions inspire others to dream more, learn more, do more, and become more, you are a leader." -John Quincy Adams
"The success of your presentation will be judged not by the knowledge you send but by what the listener receives." -Lily Waters
"Before anything else, preparation is the key to success." -Alexander Graham Bell
"It takes one hour of preparation for each minute of presentation time." -Wayne Burgraff
"The most precious thing in speech are the…pauses." -Sir Ralph Richardson
"If you don't know what you want to achieve in your presentation your audience never will." -Harvey Diamond
"In presentations or speeches less really is more." -Stephen Keague
"Only the prepared speaker deserves to be confident." -Dale Carnegie
"If you can't explain it simply, you don't understand it well enough." -Albert Einstein
"Make sure you have stopped speaking before your audience has stopped listening." -Dorothy Sarnoff
"The most valuable of all talents is never using two words when one will do." -Thomas Jefferson
"Expect the best. Prepare for the worst. Capitalize on what comes." -Zig Ziglar
"When speaking in public, your message -no matter how important- will not be effective or memorable if you don't have a clear structure." -Patricia Fripp
Quotations, as long as they're pertinent to your topic may be quite powerful.  They convey meaningful ideas that are often well said.  Remember to research your choice carefully so it has the desired effect.  You may also opt to use a personal quote that perhaps a family member or you said.  Again, relevance is the deciding factor.
Want to discuss your quote selection or other ideas?  You're always welcome to contact me at 518-664-6004 or dale@profitablespeech.com
Can't wait to hear from you!