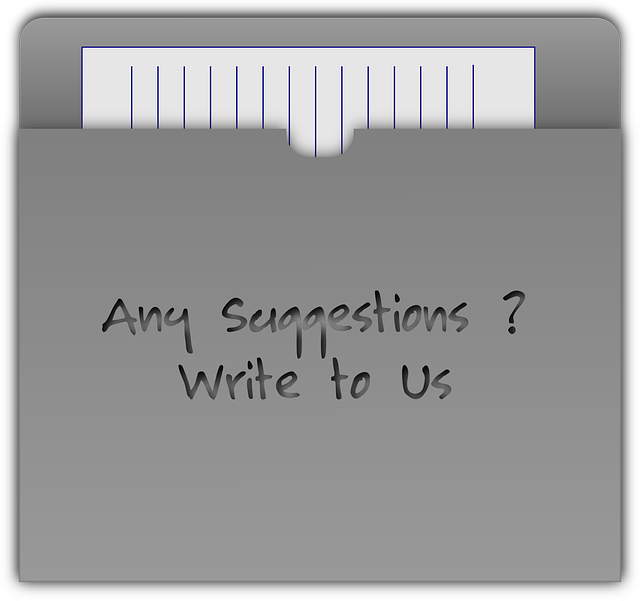 Occasionally we offer a suggestion. It may be to a person, a business, or both.  When that happens it's a good sign because it typically means we're thinking about a person or business and coming up with an idea.
Naturally, not all suggestions are implemented as they may have already been tried, they're not feasible economically, or for some other reason.  All of that is okay as long as…we demonstrate that the suggestion will be considered at some point in time.  It doesn't make a promise or commitment, nor should it be viewed as a sign of agreement. However, it is a way of demonstrating respect and therefore worthy of indicating some form of consideration.
As a very regular customer at a particular store, I was purchasing individual units of a product.  Not only was it inconvenient to shop in this manner but I discovered that a competitor carried the same product and sold it in a variety pack for a lower price.  I then purchased this variety pack and felt the quality was the same and also saved me significant money.  With this information, I returned to the store I generally frequent and politely inquired if they too sold the variety pack. As part of my inquiry, I mentioned three facts:  that I'm a regular customer, that I found it extremely time consuming as well as inconvenient to load up the separate items and finally that a local store was selling the variety pack at a greatly reduced price.
My inquiry was met with zero consideration of my idea and a flat response of "No, we don't sell a variety pack."  Frankly, I was shocked at the lack of consideration that was demonstrated which to me was a sign of disrespect.  Several alternatives could have been "Thank you for your information, we'll look into it, or We appreciate knowing that and will bring it up to the store owner, or We've tried that idea and found it didn't work because…"
Some version of any of those responses would be preferable to what I received.  Communication is vital in business and part of that is to consider any and all suggestions.
If I may assist you with this business communication issue or if you'd like to share your thoughts, I invite you to do so at 518-664-6004 or by writing dale@profitablespeech.com