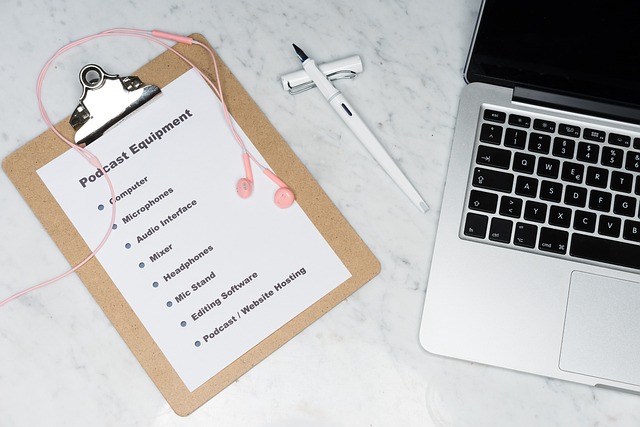 [Image by Markus Winkler of Pixabay]
The year was 2008 and I produced Podcast Particulars.  Now that it's been 14 years, I have decided the time is right to blog about guest podcasting.  For those of you who haven't yet created your own podcast, being a guest on another individual's podcast is something to consider. As you do, think about the following…
Ask yourself these 21 questions:
What is my intention (goal) in being a guest podcaster?
Have I listened to other podcasts that this host has conducted?
What amount of time has the podcast host allocated for my segment?
Who is the target audience of this podcast?
Will people be calling in with their questions?
Have I done a dress rehearsal of this podcast to ensure all technology is working properly?
Do I know what questions will be asked of me?
Have I sent the podcast host potential topics or questions to ask me?
Will there be a video component to this podcast or is it strictly auditory?
Do I have a timer readily available to keep track of time elapsed?
Have I considered all possible distractions and done what is necessary to eliminate them?
Have I practiced responding out loud to questions and recording myself?
Are my answers to questions concise or do I tend to ramble?
Is there a particular process or approach I will use when responding to questions so that I have a beginning, middle, and end?
What will I say when I don't know the answer to a question I'm asked?
Have I used vocal variety in my delivery (i.e., non-verbal language, volume, rate, intonation, duration, pausing)?
Have I addressed the podcast host by name to personalize our interaction?
Have I sent a thank you card to the podcast host after the podcast concludes?
Have I asked the podcast host for the podcast recording or a sample, to use either on social media or on my website?
Have I considered asking the podcast host for other referrals to people who may wish to have me as a podcast guest?
Have I listened to the recording of the podcast to note what I want to replicate and what still needs improvement?
These questions will ensure you have a good head start on being a guest podcaster.  For additional business communication questions please feel free to contact me at 518-664-6004 or dale@profitablespeech.com
Look forward to hearing from each of you soon.