Testimonials
What Clients Are Saying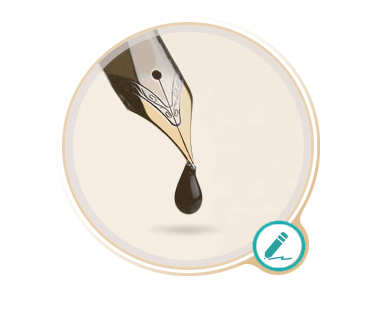 Dale is a great coach and with her help I have gotten over the fence when I got stuck at work dealing with a new position and a very demanding management team. The advice and strategy options she provided me were invaluable to my success - Thank you, Dale.
Dean Hurtado
JPMorgan Chase & Co.
---
I would like to highly recommend Dale Klein of Profitable Speech to any individual or business interested in improving communication skills. Dale is not only knowledgeable in her profession, but takes the time to understand all of the nuances of your business. Along with applying great creativity, she is very generous preparing you for a polished and powerful presentation.
Pat Green
Hudson Valley Design
---
I initially turned to Dale for help with expanding my business communication. Thanks to her skillful coaching and guidance, I have become a much more confident speaker, and my new podcast series has produced several direct leads. Truly a sound investment!
Dorothee Racette
Time management and productivity coach
---
Dale Klein is an experienced and insightful adviser who helps her clients to define their goals and priorities while pursuing professional and personal directions. She has helped me to frame my communication in context of my own goals and in consideration of others' priorities and needs. I am very grateful to her and value her pertinent input and training.
Cynthia Bowman, M.D.
Baystate Wing Hospital and Noble Hospital
---
I just attended Dale's Networking Workshop at the Colonie Regional Chamber and it was inspiring, entertaining, and packed with useful tips and advice that you I can apply from day one! Dale is a phenomenon and a force of nature. If you haven't had a chance to attend one of her workshops yet, or met with her in person for a coffee, then you have a rare treat in store. Dale's passion for helping people to make use of their voice and to communicate effectively in business, is evident from the first moment that you meet her. For anyone serious about their networking in the Capital Region, then Dale is one of those indispensable contacts.
Will Trevor
Coldwell Banker
---
Dale Klein has been a presentation coach to me for the last five years as well as to many members of our company. Her influence and training helped make our 2010 Global Meeting extremely successful.
The presentations were delivered with a focused message and a high energy level that resulted in engaged listeners.
The presenters were senior people from a variety of countries who were coached using an array of remote communication tools.
We are using Dale again as we prepare for our 2012 Global Meeting.
Stephen J. Large 
President and Chief Executive 

---
I have recently benefited from Dale Klein's presentation coaching that was provided on a face to face basis and also remotely using video conferencing. 
Being able to obtain tailor-made, high quality, professional coaching services on a remote basis has been very beneficial to me, saving me time and money while at the same time allowing for good interplay between the coach and the recipient. 
Dale is able to connect with her clients in such a way that there was no loss of content or performance as a result of using remote coaching.


Neil Greeff
Director – Strategic Markets

---
Every one of us communicates differently and Dale Klein recognises this right from the very start. With a disarmingly easy style, Dale customises her approach by understanding your style and works with enormous interest and passion to help you succeed.
Very quickly she is able to help us distil the essence of what is it that we are trying to say, remove all the clutter and diversions, and make sure that we are able to get across in a clear and crisp manner. And when she prepares you in this way, the confidence with which you can approach a presentation or an address to a large audience increases manifold. And that makes for a huge positive difference.
But this is not all. The wonderful thing is that Dale is able to create all this impact working long distance. She is very understanding about the way people communicate in different cultures. She has a practical approach to improving the effectiveness of our delivery without over-burdening us with too many suggestions. To top it all, Dale has the patience to hear us practice as many times as it takes.
When Dale was first assigned by our company President to help with my presentation to a global audience I wasn't sure how it would turn out. But now with having personally experienced what she can bring to bear I would very strongly recommend her to anybody seeking to address an important audience especially when you know that in most such situations you just won't get a second chance. And you could be anywhere in the world. Dale is just as superb long distance as she is face to face.
B Rajagopal
Managing Director

---

Dale Klein is an excellent communication coach, mentor and friend and I would highly recommend her to anyone dealing with any type of communication issue. I have been working with Dale for several years and she has helped me tremendously in many different aspects of professional communication including sales, leadership and working through difficult work-related issues.
Dale also helped me with a difficult personal communication. After relocating out of the area I continued to work with Dale via telephone sessions.
I was skeptical at first about "telecoaching" but it quickly became one of the most valuable tools in my professional toolbox. There were times when I was having an urgent problem and was able to speak with Dale the same day from hundreds of miles away. She's the best!
Kind Regards,
Sara Albright Cutler, MBA


ADVANCE — Healthcare Consulting
President and Principal Consultant
---

To My Fellow Business Associates,
I would like to take a moment to highly recommend Dale Klein, Owner and Founder of Profitable Speech, and, in particular, her virtual services.
I am the Founder and Director of The Language Learning Institute, LLC: a language school that offers lessons in 6 different languages to children and adults.
I have known and worked with Dale for 2 years and I only work with her virtually. Her work is amazing and fast. What I like best about this service is that I can do a draft, send it to her, and then do other things. I tell Dale the maximum amount of time that I would like her to spend on the piece and, when finished, she returns it to me via email.
When we first met, Dale and I worked over Skype where she interviewed me with the purpose of getting to know me and my business. The result of this meeting was incredible. Without wasting travel time, Dale effectively and expertly asked me all of the right questions. Early in our work together, Dale presented up to three drafts of edits. I was amazed how someone who just met me was able to capture the essence of my business. After a little more than one month of working together, we arrived at a point where Dale nailed the edits exactly and precisely on the first pass. Along the way, Dale also mentored me on how to verbally communicate to her what I needed in a very efficient way – again saving time and money.
The work Dale does for me would take me hours: working virtually saves hours of travel time and "distraction" time that is created when one has to stop work to shift gears. When I need Dale to work on something, I simply send her an email and the job gets done while I continue to work on what I need to do.
For those of you who are afraid to work virtually, I strongly recommend that you give this a try with Dale!
To all reading this recommendation, I strongly encourage you to contact Dale Klein, Owner and Founder of Profitable Speech; it will be a sound investment.
Best regards,

Nancy Scarselletta
Founder and Director
Language Learning Institute, LLC