VOICE COACHING
Speak Loud, Speak Proud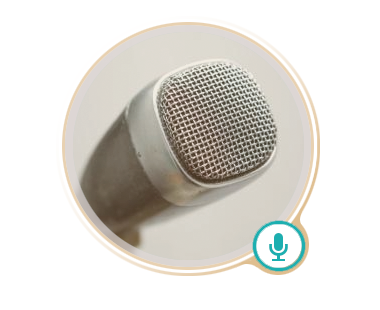 Voice Coaching
What if I could use my voice for greater impact?
You would project your thoughts with a whole new level of confidence. And the results could transform your career: you might persuade more decision makers, close more sales, build stronger relationships and more. Dale Klein's voice coaching can help you reach these goals through practical solutions to make the most of your speaking voice.
HOW DOES IT WORK?
The process begins with an initial assessment of your voice, including your volume, rate of speech, articulation, intonation and pronunciation. Based on the assessment, Dale helps you develop specific goals to improve your voice for the tasks you need it to perform—whether it's public speaking, presentations or one-on-one meetings. After each meeting, you work on assignments designed to achieve those goals.
HOW WILL YOU BENEFIT?
Hold the attention of your listeners; learn to vary your pitch, rate and volume based on your message.

Boost your vocal volume and improve your intonation so you're easily heard; enhance your credibility.

Protect your voice so it lasts a lifetime; learn how to increase your staying power with effective breath support.