LISTEN NOW!
Profitable Speech On The Go!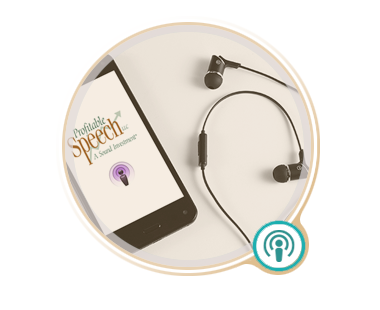 Platitude Perils
September 2020
DO YOU WANT TO BECOME A BETTER COMMUNICATOR?
Here's a great place to start. Every month on this page, Dale Klein posts a high-energy podcast on an essential aspect of communication—from voice mail to vocal hygiene, effective networking to productive interviewing.
Click below to hear this month's podcast titled: Platitude Perils
Click here to download this podcast on Platitude Perils
Important information for 2020!
This too shall pass!  Does hearing this phrase make you want to cringe?  If so, you may realize that this phrase and many others are known as platitudes.  We often hear platitudes said and use platitudes in our day-to-day speech.  What we tend not to think about is that platitudes are over used and offer little if any value.  Then why bother using them, you wonder.  We all have our habits and platitude usage is nothing more than a communication habit...which can be changed, starting now.
That's exactly what I'll cover in this podcast so it's quite helpful to have this information at your fingertips.
Whether you need this skill now or in the future, it's an invaluable tool no matter what your role is.
Listen in now so you can take action!
---