LISTEN NOW!
Profitable Speech On The Go!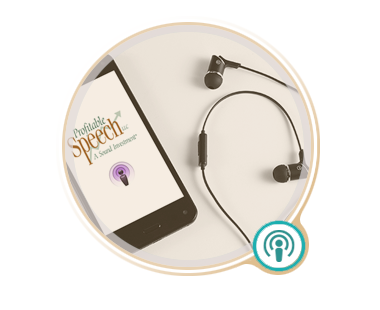 Strength of Habit
January 2021
DO YOU WANT TO BECOME A BETTER COMMUNICATOR?
Here's a great place to start. Every month on this page, Dale Klein posts a high-energy podcast on an essential aspect of communication—from voice mail to vocal hygiene, effective networking to productive interviewing.
Click below to hear this month's podcast titled Strength of Habit
Click here to download this podcast on Strength of Habit
We all have them, some good and some not so good. Yes, I'm talking about habits, specifically those related to our speech.  When we communicate with others, we  usually don't stop and think about our choice of words and phrases.  However, we should give this habit more consideration.
The reason is that we risk being complacent.  That means how others perceive us or our reputation is on the line.  All we really have is our reputation so it's imperative to keep it positive and strong.  In this podcast, I identify common phrases which we tend to use frequently.  With a new year in front of us, now is an ideal time to revisit these habits or any other phrases you routinely use and see if you wish to replace them when communicating.
If this seems somewhat daunting, you can change all that in a safe manner by working with a qualified business communication professional.
It's helpful to have this  useful information right at your fingertips.
Whether you need this skill now or in the upcoming weeks, it's an invaluable tool no matter what your role is.
Listen to this podcast now so you can take action!
---