LISTEN NOW!
Profitable Speech On The Go!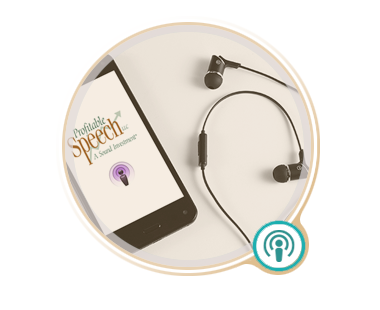 Celebrate You
August 2020
DO YOU WANT TO BECOME A BETTER COMMUNICATOR?
Here's a great place to start. Every month on this page, Dale Klein posts a high-energy podcast on an essential aspect of communication—from voice mail to vocal hygiene, effective networking to productive interviewing.
Click below to hear this month's podcast titled: Celebrate You
Click here to download this podcast on Celebrate You
Important information for 2020!
Most of us are familiar with the notion of celebrating. We may opt to recognize an established holiday or birthday.  What becomes a bit more challenging is understanding the importance of knowing how to celebrate you.  As a specialist in public speaking, I always underscore the necessity of taking care of the needs of your audience.  Reality is that in order to take care of others, like our listeners, we have to first and foremost take care of ourselves.
That's exactly what I'll cover in this podcast so it's quite helpful to have this information at your fingertips.
Whether you need this skill now or in the future, it's an invaluable tool no matter what your role is.
Listen in now so you can take action!
---