LISTEN NOW!
Profitable Speech On The Go!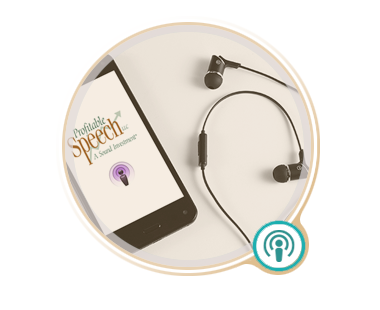 Three Words
September 2021
DO YOU WANT TO BECOME A BETTER COMMUNICATOR?
Here's a great place to start. Every month on this page, Dale Klein posts a high-energy podcast on an essential aspect of communication—from voice mail to vocal hygiene, effective networking to productive interviewing, interactive meetings as well as engaging presentations.
Click below to hear this month's podcast titled Three Words.
Words carry immense significance when we communicate our message. They help us convey who we are.
As a Corporate Communication & Speech Specialist and the founder/owner of Profitable Speech since 1994, I believe speakers should be fierce, actionable and memorable.   Are you?
When you listen to this podcast, you'll hear my suggestions on applying these three words.  If you'd like any assistance, please know you're welcome to contact me so we get the answers you need.  I'm confident this will be meaningful to you and to your employees.
                                 If this seems at all challenging, you can change all that in a safe manner by working with a                                                 qualified business communication professional.
It's helpful to have this  useful information right at your fingertips.
Whether you need this skill now or in the upcoming weeks, it's an invaluable tool no matter what your role is.
Listen to this podcast now so you can take action!
---