LISTEN NOW!
Profitable Speech On The Go!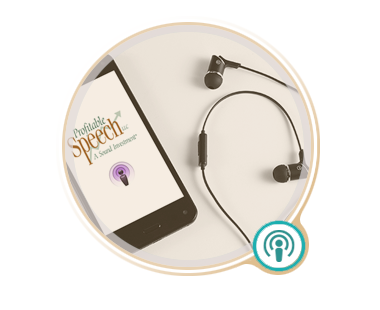 Replacing Love
June 2021
DO YOU WANT TO BECOME A BETTER COMMUNICATOR?
Here's a great place to start. Every month on this page, Dale Klein posts a high-energy podcast on an essential aspect of communication—from voice mail to vocal hygiene, effective networking to productive interviewing, interactive meetings as well as engaging presentations.
Click below to hear this month's podcast titled Replacing Love
Click here to download this podcast on Replacing Love
It's a pretty common behavior to use the expression "I'd love..." when either speaking or writing. After all, many of us say this when communicating casually.  Therefore we transfer this behavior to the business world.
The problem is that saying "I'd love..." has no place in business.  There are multiple reasons for this but remember that communication is always about the other person or people and this expression shows that the focus is solely on you.  That's why it behooves you to listen to this podcast now and learn alternatives that are far more productive than tarnishing your business reputation by saying "I'd love."
                                 If this seems at all challenging, you can change all that in a safe manner by working with a                                                             qualified business communication professional.
It's helpful to have this  useful information right at your fingertips.
Whether you need this skill now or in the upcoming weeks, it's an invaluable tool no matter what your role is.
Listen to this podcast now so you can take action!
---