LISTEN NOW!
Profitable Speech On The Go!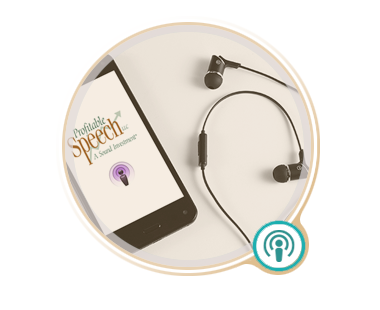 March 2020
DO YOU WANT TO BECOME A BETTER COMMUNICATOR?
Here's a great place to start. Every month on this page, Dale Klein posts a high-energy podcast on an essential aspect of communication—from voice mail to vocal hygiene, effective networking to productive interviewing.
Click below to hear this month's podcast titled: What If
Click here to download this podcast on What If
Important information for 2020!
Many of us are plagued by nerves/anxiety when it comes to public speaking.  Can you relate? Those nerves typically arise from a plethora of What If questions that go through our head.  For this podcast I researched 12 valuable tips from a wide array of professionals to address some of these concerns. That's exactly what I'll cover in this podcast so it's quite helpful to have this information at your fingertips.
Whether you need this skill now or in the future, it's an invaluable tool no matter what your role is.
Listen in now so you can take action!
---